Flag of Barbados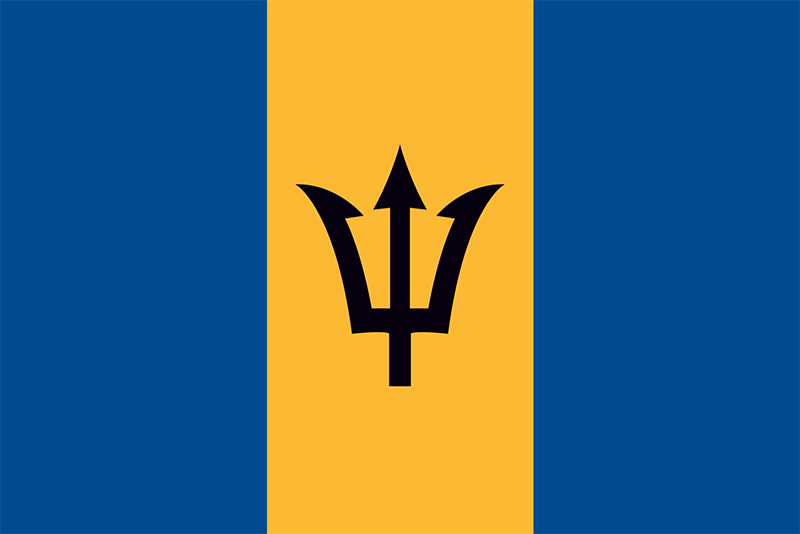 Barbados national flag,vertically striped national flag of blue-yellow-blue with a central black trident head. It has a width-to-length ratio of 2 to 3.
Detail:
Adopted on: November 30, 1966 Proportion: 2:3 Designed by: National symbols of Barbados Country: Barbados
Story:
The national flag is rectangular and the ratio of length to width is 3:2. From left to right, the flag is composed of three equal vertical rectangles of blue, yellow and blue. There is a black Trident in the middle of a yellow rectangle. Blue symbolizes the sea and sky, yellow symbolizes the beach. The Trident symbolizes the ownership, enjoyment and rule of the people.
Invite answers
Add answer